High Quality LC-PLLs
Silicon Creations provides precise, ultra-low jitter LC-tank based PLLs for demanding applications such as AFE, Converter, high-end PHY and RF clocking. Our LC-PLL portfolio includes: 
Advanced Fractional-N LC-PLLs with all digital architecture supporting an LC-Tank are proven in 7nm FinFET and commencing production. These IPs are low power (below 10mW), small (below 0.1mm2) and can provide broadband jitter comfortably below 300fs RMS.

28nm Fractional-N synthesizers in production in TSMC, UMC and SMIC with generated LTJ below 500fs RMS broadband and below 150fs RMS integrated above 1MHz.
Please review the list of our products on Design & Reuse and ChipEstimate.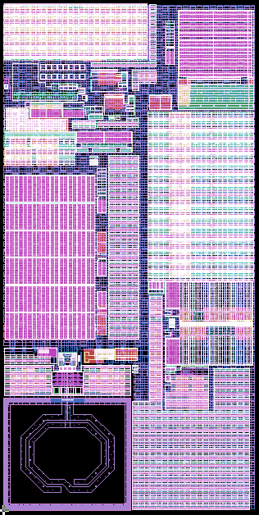 28nm LC-PLL Layout (~0.4mm2)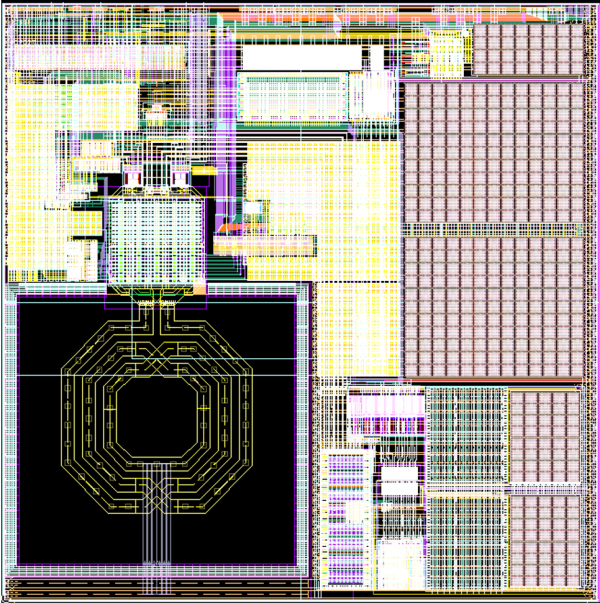 7nm LC-PLL layout (~0.1mm2)
New Digital LC-PLL Early silicon phase noise measurements. Broadband jitter ~200fs RMS